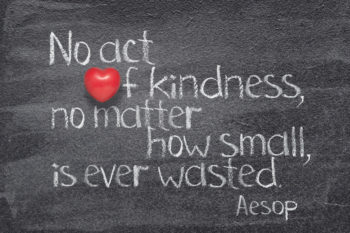 Screen printing shops, like any other small or medium-sized businesses, can make contributions to their local communities in inexpensive but significant ways. We should all make it a resolution for 2020. Not only is it a way of exercising civil responsibility but, let's face it, there's a selfish reason too—it's good for business.
Recently a great example of this was reported from Australia. The manager of a Samsung Electronics store allowed a young boy who did not have access to WiFi at home, to come by each day and access his homework assignments online using the store's equipment and WiFi. Someone became aware of it and told the world of this act of kindness.
It needn't cost much in time or money to make a contribution to the local community in this way. But it could be a win-win for everyone and everything involved—the recipient, the donor, and the identity and morale of the business.
What can your shop do along these lines in 2020?