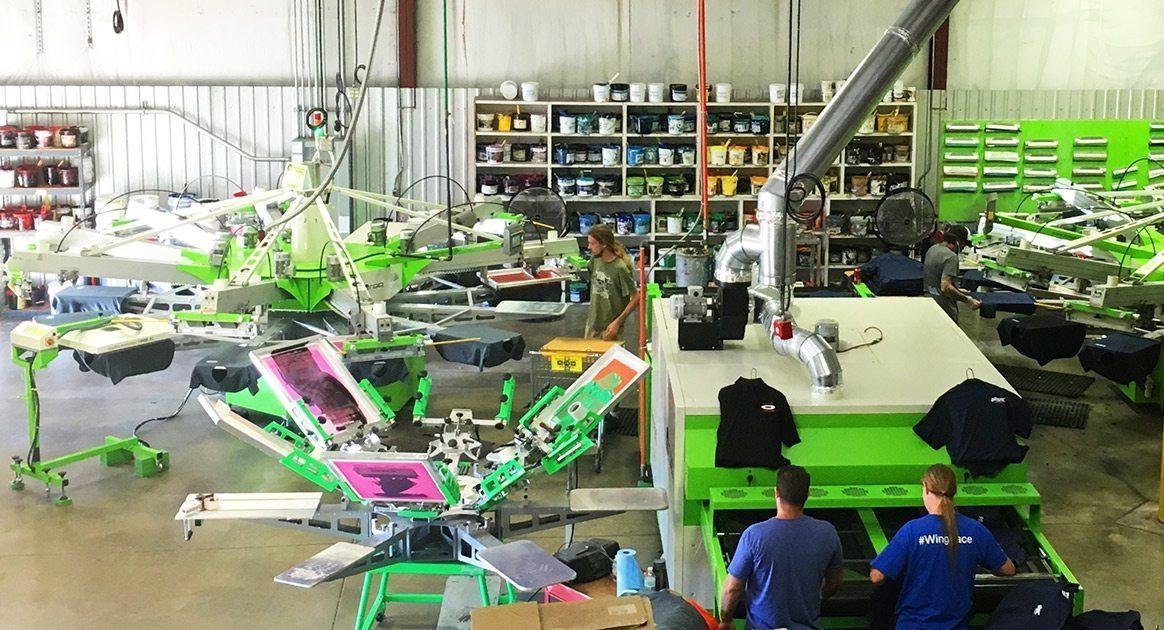 A recent post about a textile screen shop on LinkedIn caught my eye. The owner of The Greek Corner Screen Print & Embroidery kindly gave me permission to use the accompanying photo of his shop to a make point about the link between a clean and organized screen shop and a successful shop.
We've probably all seen textile screen shops, particularly ink rooms, that look more like a paintball shooting gallery managed by people who should definitely be doing some other job. And these are not generally successful shops. It also often shows in the rest of their presentation such as web sites, Facebook page, and front office.  The Greek Corner's website is worth a visit to reinforce the "presentation reflects success" concept.
If you believe that your shop sets a standard in cleanliness and organization, let us know and we'd be happy to showcase it too.