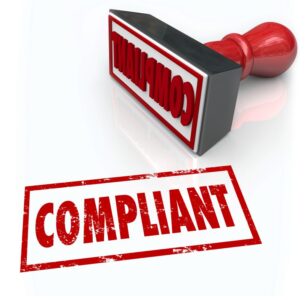 Yes, it's in the U.S., but it is in our industry and therefore  appropriate to point to as an example of why we all need to take local COVID-19 regulations (and just plain common sense) seriously at this time.
On the Los Angeles Apparel's website you can find this commendable statement: "We are contrarians, deeply focused on sustainability and efficiency in order to advance the interests of our customers, our workers, our shareholders, the community, and the world."
However, CNN has reported that the Los Angeles County Department of Health shut down Los Angeles Apparel last week and noted that: "Business owners and operators have a corporate, moral and social responsibility to their employees and their families to provide a safe work environment." In other words, they disagree that Los Angeles Apparel was advancing the interests of its workers.
The problem? Over 300 positive COVID-19 tests and 4 deaths at the factory. Apparently the "non-compliant" cardboard barriers between workers didn't cut it.
Is your shop complying with the federal, provincial, or local COVID-19 guidelines? Besides being the proper thing to do, you don't want authorities turning up and shutting your shop down.