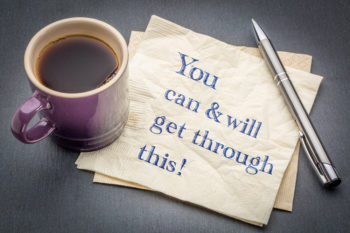 At the time of writing, small businesses are being confronted by the potential impact of this virus beyond just the obvious health issues. Are you going to keep the shop open? Are your employees going to come to work? Are customers going to suspend their activity?
Small business owners are mostly resourceful so hopefully all our Canadian textile screen shops will survive this challenge. Here are some ideas to consider in order to be compliant with the precautions health authorities want us to exercise:
Artists and admin staff may be able to work from home.
If you're a small shop perhaps one person (the owner?) can carry on working alone.
If printing grinds to a halt there is always maintenance and cleaning to be done.
Quiet, alone time could be used to review your business strategy.
Online business and mail deliveries may be an option.
Let's not kid ourselves, if the virus situation gets much worse it's going to be tough on shops but a bit if ingenuity and determination could help see us through.