The thumbnail version:
The virus is having an impact on mental health
We have no idea when society and business will get back to "normal"
This can affect you and your staff members
Don't hesitate to consult a healthcare professional
The full version: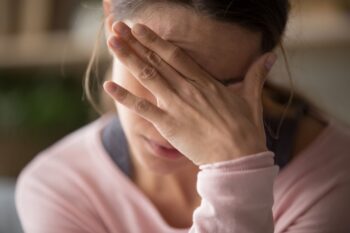 Reports are now beginning to appear about the negative impact of the virus on mental health—that of small business owners in particular. These are tough times and we have no idea yet when this may get back to "normal"; consider New Zealand that appeared to have it beaten and then after over 100 days without any cases they had to suddenly shut down  Auckland again. And the worst part is that as of now, they don't know where the new outbreak came from.
This isn't a good sign for the rest of us in jurisdictions that still don't have the original outbreak under control. It turns out that we cannot now assume that once we get this outbreak under control it won't happen all over again. Also, medical experts are warning that the much-anticipated vaccine may not be the answer we're hoping for.
As this thing drags on, persistent discouragement and anxiety can evolve into mental health issues—yours and that of your staff members.
I don't mean to shock anyone, but this is a serious matter so I'm quoting from the Healthcare Professional chapter in my book, Characters Who Can Make Or Break Your Small Business, as a means of persuading you to consult with a healthcare professional if you perceive a need (you'll know if you do): "My own experience with business-related stress, the suicide deaths of three small business associates, and the near suicide death of another all underscored the necessity to include a healthcare professional as a character in this book. In the context of this chapter, 'healthcare professional' includes any healthcare professional appropriate to the malady . . ."