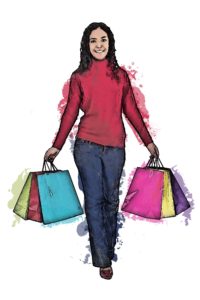 The September edition of Images Magazine includes an excerpt from Characters Who Can Make Or Break Your Small Business. The all-important topic is "customers".
You really shouldn't miss this read. Invest just a few minutes reading the excerpt in Europe's premier textile decorating magazine and the chances are that you'll be better informed and pick up a few ideas you can use. You can find it by clicking here. 
You can buy Characters Who Can make Or Break Your Small Business for $24.95 here.