A recent article about a T-shirt shop that has refocused on bags got me thinking . . . More and more jurisdictions in Canada have or are planning to ban plastic shopping bags so isn't this presenting an opportunity for textile screen printers?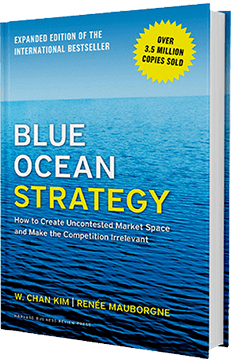 It may just be the opportunity you have been waiting for. The t-shirt market has been a "red ocean" for a long time now. Isn't it time to strike out for a "blue ocean"? Can an expected upsurge in the demand for  non-plastic bags be that "blue ocean'? It was for the shop I was reading about.
Are you wondering what the "red ocean" / "blue ocean" thing is all about? Well, you should buy or download Blue Ocean Strategy by W. Chan Kim and Renee Mauborgne.
In any case, I'll be mentioning this book again in the next post. It's too important to remain unread.