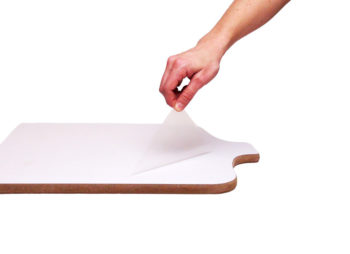 Stanley's is excited to let you know that they now have PMI Dual-tack Pallet Tape.
Why is this exciting? Because this PMI Dual-tack Pallet Tape is a brilliant answer to three long-standing printing issues: (1) consistent, uninterrupted, effective adhesion of the garment to the pallet; (2) breathing air-borne aerosol adhesive particles; and (3) getting adhesive and lint all over the equipment and floor.
PMI has a short video on their site that explains this product better than we could do here. Do yourself a favour, take just a minute and watch this video.
The answer to your pallet adhesive challenges, right? Okay, so why wait? Call Stanley's for more information, pricing and to order: Edmonton 780-424-4141; Calgary 403-243-7722; Cambridge 519-620-7342; Richmond 604-873-2451; or call Alfred Gunness directly at 416-832-3162.