The thumbnail version:
Another sustainability option
But it comes at a cost
The full version: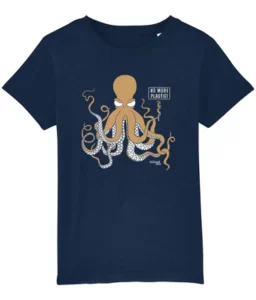 Last year I posted an article about a small start-up in England that was making tees and sweats from mostly seaweed. I recently visited their website (https://inlandsea.co.uk) to see how they were progressing. It seems that things are going well and the range has grown. For anyone concerned about the poor sustainability record of our industry, any new idea to improve things is a good idea.
However, there is a downside—price. GBP25.00 for a plain white, no-print Tee is a bit much for a potential customer who can pick up a printed Tee at Walmart for under CAD10.  Okay, so there's an obvious quality difference, but it's still only a Tee.
So, while we always need to encourage any advancement in sustainability in our industry, it would make things a whole lot easier if sustainability didn't come at such a high price. This doesn't mean that we give up the quest for a more sustainable industry, but let's recognize that price is a very real stumbling block and that we need to work on making it easier for customers to buy into sustainable Tees.
What is your shop doing about it?