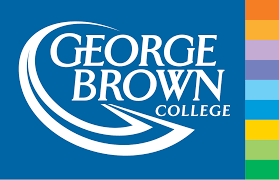 There has been an interesting development in textile printing at George Brown College in Toronto that deserves attention from the Canadian textile decorating industry.
It underscores the reality that given the speed with which technology is advancing nowadays, textile screen printers are well advised to keep an eye out for anything that might require them to update their technology and perhaps their business model. Being unaware of developments could result in waking up one day to find that the textile decorating world has passed them by and their business is becoming redundant.
Epson has partnered with George Brown and installed a PureColor F9370 dye sublimation fabric printer. Fabric designers are excited by the ability to design onscreen and print on fabric in blended colours exactly as designed. You can see their reaction in this short YouTube video.
If you're in the area of George Brown College or visiting the Toronto area, you might want to ask for a demo if for no other reason than to assess how this technology might affect your textile decorating business in the longer term (or perhaps even the shorter term).