The thumbnail version:
Our industry has a dark side.
Awareness leads to improvements.
The full version: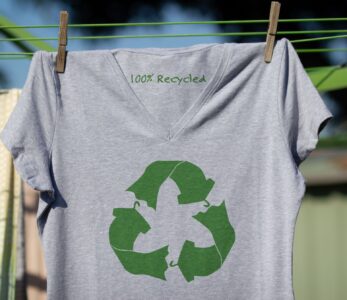 As we head into a new year we should not be losing sight of the dark side of our industry that is attracting more and more unfavourable attention.
Awareness should lead to the actions we should all be taking to help make our industry more sustainable. This is not only the responsible thing to do but it also makes business sense—we don't want to find ourselves on the wrong end of a backlash that seems inevitable.
Magazines, blogs, and other media instruments are becoming flooded with headlines such as: "The World is Paying a High price for Cheap Clothes"; "How Clothes are Harming the Planet"; and "Most Used Clothing isn't Recycled". These articles are bound to have an impact when they point out facts such as, "The process of making one t-shirt emits about 5 kilograms of carbon dioxide—around the amount produced during a 12-mile car drive. It also uses 1,750 liters of water."
All of this is a red flag for our industry. It's a heads up. If we don't evolve into a more sustainable industry, it will surely be imposed upon us, probably at a great cost. The alternative is much more appealing—evolve into a more sustainable industry, shop-by-shop.
What is your shop doing?