The thumbnail version:
Support for local small business is a growing trend.
There are a number of ways to take advantage of this trend.
The full version: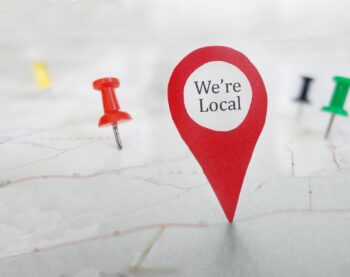 Shopify recently reported that consumer trend data are revealing that half of North American buyers are changing the way they'll shop in the future. When not buying online the preference is becoming support for small local businesses.
This is leading to an increasing flood of advice on how to promote your business locally. Here are some of the ideas being floated;
Google My Business is a free listing tool to manage your presence across Google Search and Google Maps.
Attendance at local events that attract an audience from the local market will give you local exposure. Knowing that there is a trend to supporting local small businesses means that you should make sure you cater to that sentiment.
Local workshops, demonstrations, shop tours etc. can raise local awareness.
Free local delivery is said to rate highly with customers. Shopify says that local online shoppers are likely to spend 23% more when local delivery and pick up are offered.
Local press releases or press coverage can spread the word to the local market looking for local small businesses to support.
Those are some ideas for taking advantage of the trend to supporting local businesses. With some effort you can probably come up with few more.