The thumbnail version:
" . . .  they (books) are the most accessible and wisest of counselors, and the most patient of teachers."
The full version:
I've just seen an article by Matt Duczeminski, "10 Reasons Why People Who Read a Lot Are More Likely To Be Successful." It reminded me that we haven't yet given you our annual reminder to make a resolution to read more this year, particularly stuff that will be helpful in growing your business and managing it better.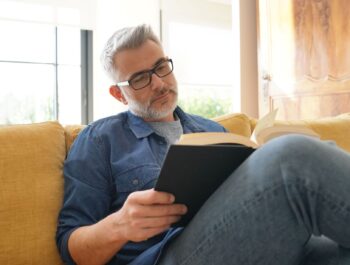 Business owners (and this of course includes all textile shop owners) can't exist in an information bubble. If you're not in touch with what's being written about your industry specifically, and business management generally, your business will lag behind. It's a fast-moving world.
And, as we've written before, if you don't like reading entire books or think you don't have time to read entire books, there's a solution for you. Soundview has a service whereby they reduce business books to 10-minute summaries. Check them out here. 
Let me remind you what Charles W. Eliot said: "Books are the quietest and most consistent of friends; they are the most accessible and wisest of counselors, and the most patient of teachers."
And here is more evidence for the reading case from two names you'll recognize . . .  Mark Zuckerberg, "Books allow you to fully explore a topic and immerse yourself in a deeper way than most media today." And Bill Gates, "Reading is still the main way that I both learn new things and test my understanding."