Thumbnail version:
Avient is experiencing raw material sourcing issues
Manufacturing of Wilflex and Rutland backlogged
Stanley's adds another brand to fill the gap
The full version (as emailed to customer list):
A challenge and a solution announcement . . . 
First, we owe a big thank you to you for continuing to do business with Stanley's over this past year and a half. For our part, we've worked to keep meeting your needs during a pandemic that has dragged on a lot longer and caused more disruption than many of us expected.
And as we open things up again we face a new challenge, particularly with regard to Wilflex and Rutland plastisol inks. But, not to worry, we have a solution to announce.
The challenge:
We're coping with price increases and manufacturing delays due to apparent resin and pigment shortages. This has resulted in Wilflex and Rutland shipping delays and a long list of backorders.
As you know, Wilflex and Rutland (and a few other major ink brands) are all owned by Avient and manufacturing has been consolidated under one roof in Kennesaw, Georgia. This of course means that many of your favourite inks in those brands have been affected by the manufacturing delays.
The solution announcement: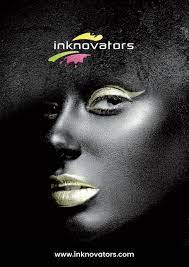 While we expect Avient's situation to improve in time, we're not waiting. We're pleased to announce that we have partnered with D3 Inks to bring you Inknovators plastisols to fill the gap left by Avient's manufacturing shortages. We are stocking Inknovators Low Bleed White (General Purpose White), a Polyester White, a Standard Black, and Standard colors.  We've tested the inks and believe that you will like the quality.
This doesn't change our long-standing relationship with Wilflex and Rutland inks, but it broadens our ink offering and solves the current supply problem—we need to keep your presses printing.
Ask us:
For specific information about your Wilflex or Rutland products and what we can do for you with Inknovators, please contact your local Stanley's branch.
Edmonton: 780 424 4141
Calgary: 403 243 7722
Cambridge: 519 620 7342
Richmond: 604 873 2451