The thumbnail version:
Finally there is light at the end of the tunnel
The full version: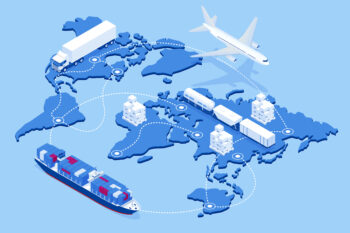 While we are warned that generally the global supply chain is still somewhat dysfunctional, things are looking up for Canadian textile screen printers.
Avient, who dominate the North American textile ink market through it's major brands including Wilflex, Rutalnd, Union, and QCM, are relaxing the rationing of deliveries. In a recent release, Avient refers to 2021 as "a year of unprecedented supply chain challenges."
The same announcement mentions "new portfolios across all Avient Specialty Ink plastisol brands." At this time it's not clear what this means for Canadian textile screen printers but apparently we'll know soon.
Stanley's will make announcements about ink availability and other changes as they occur. In the meantime, feel free to call any of the branches with your supply questions and concerns. As has been the case throughout the supply chain disruption, Stanley's has been focused on keeping Canadian presses turning.
It has been an exhausting juggling act that will hopefully be over soon.