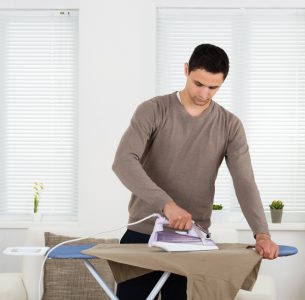 So you tell your customers (maybe you even attach tags to their printed tees) to care for their T-shirts by: turning them inside out before putting them in the washing machine; washing in cold water; not putting them in the tumble dryer; drying them in the shade; and not ironing them.
Come on, let's not kid ourselves and everyone else. Tees are not delicate high fashion. We throw them in the regular warm water wash, dry them in the dryer, and some of us (much to the amusement of others) even iron them (but not on the plastisol print of course).
It might be refreshing to see a printer actually attach an honest tag to their t-shirts. It could be a great marketing ploy.