Ever since direct-to-garment digital printing came along we've been hearing that textile screen printing's days are numbered. D-to-G promoters like to claim that screen printing is cumbersome, messy, noisy and on the way out.
Well, If ever there's a visual argument for why the imminent demise of textile screen printing as a viable garment decoration technology is greatly exaggerated, then this must be it . . .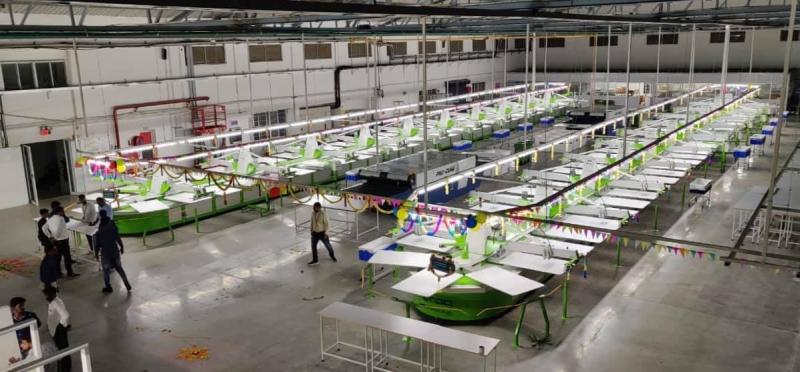 Oval sROQUE oval printers handling 20 colours and with 20 flash cure units.
Mass production textile screen printing technology is not going away anytime soon.
Image credit: Jorge Fernandes, SROQUE MTL SA, via LinkedIn