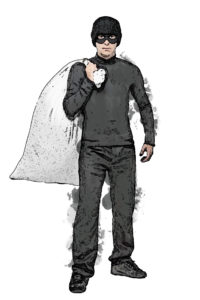 Your shop is under constant threat from people looking for opportunities to rip it off in one way or another. This is unfortunately true of any small business—it's just a fact of life and you ignore it at your peril.
This is the topic of the excerpt from Characters Who Can Make Or Break Your Small Business  in the November edition of Images Magazine. It's a must-read and can be found by clicking here.
And while there, cruise around Europe's premier textile decorating magazine—it's not only entertaining but informative too.