The thumbnail version:
The focus on sustainability continues to intensify.
42 sessions in FESPA's Sustainability Spotlight program speaks volumes.
The full version: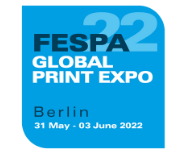 FESPA's Global Print Expo 2022 in Germany from May 31st to June 3rd, is featuring Sustainability Spotlight. It's a focus on sustainability and consists of 42 individual sessions to help all elements of the print community operate in a more environmentally responsible way.
I mention this because for some time now the broader print industry (in our case the fashion industry too) has been urged to take sustainability and environmental issues seriously. The fact that FESPA has placed such a big emphasis on sustainability underscores the importance of the tropic and how it is being taken seriously at the highest levels.
There's no going back or even sitting still anymore; every individual in every textile screen shop needs to think and act sustainably.