The thumbnail version:
There is a critical shortage of textile ink raw materials in North America
Stanley's has a workaround
The full version: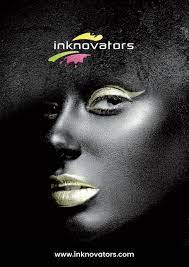 Stanley's has been addressing this shortage proactively by adding a new brand, Inknovators, to its offering. A recent email to all customers who have consented to be on Stanley's email list, explained this in some detail.
A recent article by Christopher Ruvo in PROMOGRAM confirmed that all North American printers are in the same boat. Quoting various industry members on the supply side, he points out that this situation is due to not just COVID-related disruptions but also a slew of other supply problems. And the outlook is not good either, some are predicting that the situation will continue well into 2022.
Stanley's has tested Inknovators plastisol; we'll provide an assessment by a textile screen printer in an upcoming post.
Talk to Stanley's about ways around the ink shortage.