The thumbnail version:
The traditional green Hong Kong trams are well known
PANTONE© is honouring the tradition with a new colour
The full version:
The Pantone Colour Institute has announced a new green—HK Tram Green.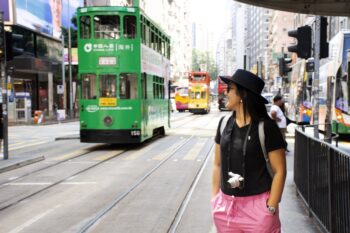 The new colour was developed in collaboration with HK Tramways to pay tribute the the iconic Hong Kong Tram that is instantly recognizable by its green exterior.
The green Hong Kong Tram has been around since the 1940's following an abundance of leftover green paint from the war years. Over time the green trams have become recognizable to visitors from all over the world. Now the green has an official PANTONE© name.
Will your shop be the first to find a way to gain some publicity by using HK Tram Green?