The thumbnail version:
A vintage T-shirt hunter has a thriving online business.
The prices are a bit of an eye opener.
The full version: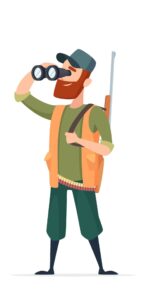 Here's a story for anyone generally interested in vintage Tees, anyone who collects vintage Tees, or anyone who has vintage Tees they'd like to unload for a good price.
Ladi Kazeem is a vintage T-shirt hunter. His business based in London, England, operates according to a simple model—hunt down vintage Tees anywhere in the world and offer them at a markup in his store on the online marketplace, Depop.
According to an article by Chanté Joseph writing for PayPal, Kazeem has a thriving business. It apparently takes some experience and skill. As Kazeem puts it: "With T-shirts, you need to know about fabrics, the process of production, the year certain brands came out, and what T-shirts correspond with what dates. I know T-shirts inside out, so I know exactly what I'm looking for."
If you visit Kazeem's Depop store (by clicking here) you'll see an interesting collection of vintage Tees priced anywhere from £75 to £250 (about CAD130 to CAD430).
Time for some of you old timers to go rummaging through those boxes at the back of the shop?