The thumbnail version:
Print-on-demand is a growing phenomenon in the textile imprinting industry
You can embrace it regardless of whether you prefer printing or selling
The full version: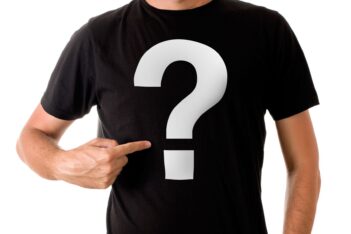 We've dealt with this topic before but it's worth revisiting because it continues to attract a lot of attention in industry publications and on social media.
If your prime interest lies in selling Tees and other imprinted garments and you're printing them primarily in order to be able to sell them, there is an alternative that is becoming popular—print-on-demand.
Whereas a print shop involves risk and a considerable investment in equipment and materials, a print-on-demand business model involves no risk and requires very little investment. You sell via your online store and the print-on-demand company does all the custom printing and  shipping to your customers. For dong all the work, they charge a percentage of each sale you make from your online store.
Print-on-demand has worked well in the book printing industry for some time. For instance, I've delivered copies of my book, Characters Who Can Make or Break Your Small Business, within days of taking orders on my website from Australia, the UK, the US, and Canada, by print-on-demand. Tees and other imprinted garments are ideally suited to print-on-demand as well.
On the other hand, if printing is your real joy and you are currently a contract printer, including print-on-demand in your business model would add a new revenue-generating dimension to your business.